Blackmans Guarantee
Warning
: mysql_get_server_info(): Access denied for user ''@'localhost' (using password: NO) in
/home/blackman/public_html/wp-content/plugins/xml-google-maps/xmlgooglemaps_dbfunctions.php
on line
10
Warning
: mysql_get_server_info(): A link to the server could not be established in
/home/blackman/public_html/wp-content/plugins/xml-google-maps/xmlgooglemaps_dbfunctions.php
on line
10
Warranty
• Warranty: Blackman's offer you a standard 4 year warranty for all craftsmanship, provided leather is cared for and treated with leather conditioner on a regular basis.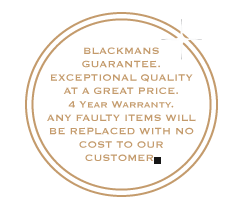 The Blackmans Advantage
When you enhance your vehicle with a luxurious leather fit-out from Blackman's you have the advantage of quality, enhanced re-sale value for money, plus a warranty superior to a new car warranty.
• Quality: Exceptional and unsurpassed, Blackman's craftsmanship is equal to factory options. Exemplary craftsmanship to the last detail blends with the world's finest materials.
• Value for Money: Often recognised as an unattainable option, Blackman's offer the discerning individual a wide selection of leathers at surprisingly affordable price!
• Enhancing your Investment: Leather not only provides superior comfort and an unmatched elegance, it can also enhance the re-sale value and investment of your vehicle.
• Colour Selection: Unlike the limited range of colours available from a factory option, Blackman's brings you the full spectrum of colours available.
• Accessorising: Let your selection of leather make a truly personal statement. Consider a leather stitched steering wheel, handcrafted gear shift, matching handbrake and door panels.
• The Worlds Finest: When you select custom leather from Blackman's in a colour and texture that suits your personal taste, you will be assured of receiving a product from the worlds finest leather tanners and curriers.
• Blackman's Craftmanship: By matching the full new car warranty and offer an additional twelve months cover on workmanship and leather quality. When you purchase Blackman's leather from your dealer you will discover new meaning to after sales service. Blackman's pride themselves on their prompt attention to even the smallest request from their customers.
Choice
All Blackman's leather interiors give the owner complete freedom of choice; from a range of over 20 colours, 2 tone option with an array of coloured stiching & embroidery. No matter what your choice is, the turnaround time and cost is not affected.
Guarantee Factory Leather
Our leather is automotive leather which means it has been manufactured to be used specifically in vehicles.
Trained, Knowledgable Team
There is always experienced staff at hand to help with any queries that may arise including colours and fitment styles
Warranty
All Blackman's leather interiors come with a four year warranty which covers all manufacturing. Any faulty items will be replaced at no cost to the customer.
Airbag Testing & Safety
Has your leather interior been tested for airbag safety?
View video
All of our kits are fitted to ensure proper airbag deployment. Airbag deployment testing is carried out by an independent company (Autoliv) to certify that the deployment time is virtually identical to original factory times. All threads used in the sewing process are OEM (Original Equipment Manufacturer) Standard. This means the sewing threads we use are the same as those used by car manufacturers (ie a 40/60 combination of threads).
Our insurer has approved our manufacturing and fitting process for all interiors with a $20,000,000.00 insurance policy. Certificate of currency available on request.
Quality, Performance & Safety
At Blackman's, quality, performance and safety is our number one priority. We do not use substitutes – only high quality, long lasting leather with our four year warranty.
Easy Pricing Structure
At Blackman's, we do not have a complicated pricing structure or hidden costs – our prices always include all seats and door panels in full leather, no matter what colour and stitching are chosen.
Australia Wide
No matter where you are in Australia you can get a Blackman's leather interior. Blackman's have representation in the form of preferred Motor Trimmers all across Australia who purchase and fit our ready to use kits. Contact us for full details. For Melbourne we have 2 other easy locations – Richmond Gary Blackman